Ethos of our Federation
Vision
At the Queen's Federation, we are 'Learning for Life'. This is our Vision.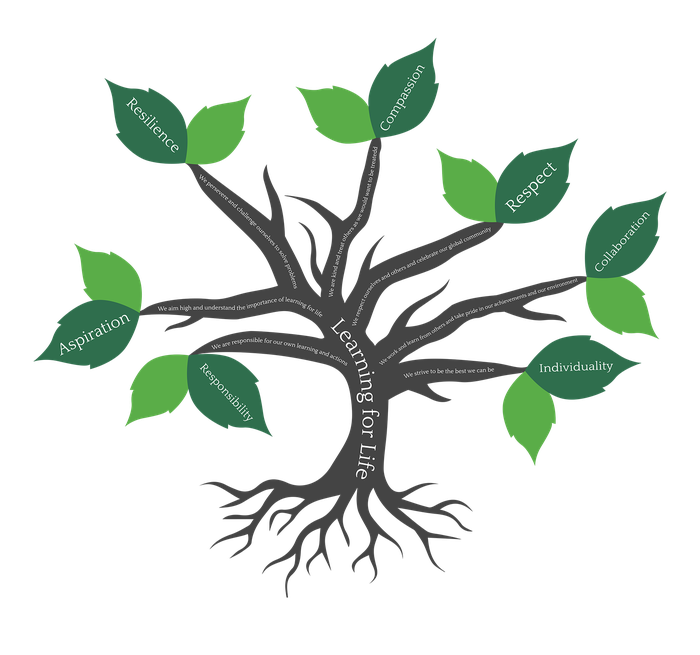 Ethos & Values
As an inclusive, welcoming and caring school, where every child matters, we recognise that all of our pupils have strengths and skills to celebrate. Part of our role is to help each pupil discover and develop these. Our school values, based on the '7 Habits of Effective People' by Stephen Covey enable us to create a strong community spirit, where we can all grow in a supportive learning environment. Through the use of all of these values, we call all be the best that we can be.
Mission statement
We aim to promote and foster a lifelong love of learning and to equip our pupils with the key knowledge, understanding, skills and personal qualities they will need to thrive in a rapidly changing world.
Aims for our Federation
To create a stimulating and secure environment which encourages every child to play a full and active part in his/her learning. As well as implementing the national curriculum, the school provides a wide variety of diverse learning experiences which match the needs of every child and promotes achievement and enjoyment. Through our creative curriculum we promote every child's development socially, emotionally, intellectually spiritually and physically.
To create a positive atmosphere where the children are valued. All members of the school community are respected and work in a well ordered and safe environment and are praised for their efforts. Children are supported to develop a sense of direction and shared purpose which promotes effective learning and behaviour and prepares them for the world outside.
To establish close links with parents and the wider community and encourage them to work in a positive partnership with the school. Parents are kept fully informed about their child's progress and educational developments. Mutually beneficial relationships are encouraged with members of the local community, LA and other agencies.