Special Educational Needs
At the Queens' Federation, the governors and staff aim to ensure that children with special educational needs and disabilities are identified as early as possible, that their needs are assessed, and that they are provided with appropriate additional support as far as funding allows. We intend that the needs and progress of these children be monitored, recorded and evaluated to ensure that they have access to the full Early Years Foundation Stage and National Curriculum (unless some modification is deemed appropriate).
We also aim to involve the child and their parent(s) and carer(s) as fully as possible in discussing the child's needs and agreeing appropriate action.
To view our policies' page where our SEND policy and Accessibility Policy can be found please click here.
Answers to many frequently asked questions can be found in our Queens' Federation SEN Information Report 2022-2023 (below). We have a SENCo at each school. Hayley Brooker is the SENCo at Queen Edith Primary School and Clare Chapman is the SENCo at Queen Emma Primary School. Please do contact our school offices if you would like to arrange a phone conversation or a visit with them.
To find out more about Cambridgeshire County Council's local offer, please click here.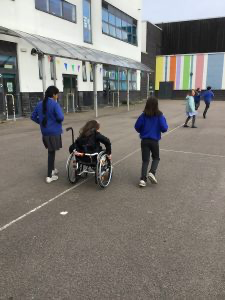 Queens' Federation SEN Information Report 2021-2022 and SEND Code of Practice (published by the Government) are below...